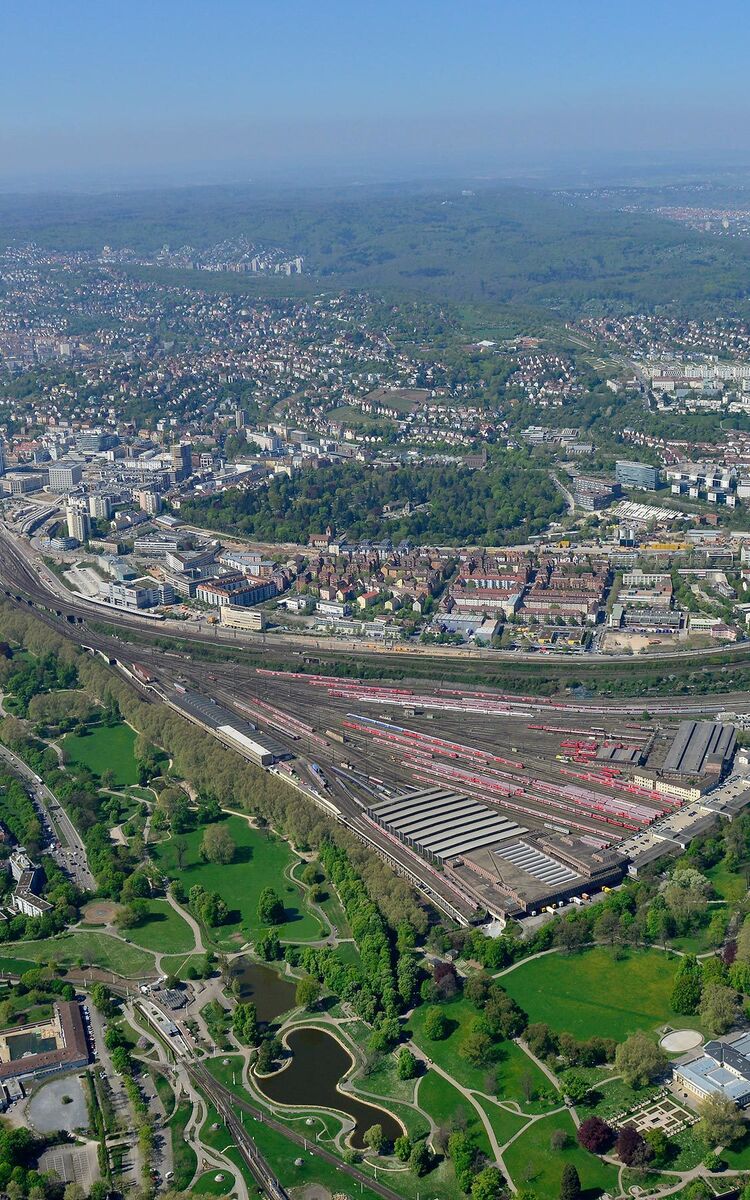 The new Stuttgart Rosenstein
Topics
Liv­ing

One factor is crucial for Stuttgart Rosenstein to become a lively, diverse district with a strong sense of togetherness among its residents: the concept of a mixed city.

Work­ing

In Stuttgart Rosenstein, the working and living environment should be combined sensibly and efficiently. The model of the "productive city" shows how this can be achieved.

Mobil­i­ty

Stuttgart Rosenstein should offer its residents a high quality of life and suitable mobility options at the same time. This requires a finely tuned mobility mix of different means of transport, sharing concepts and suitable urban infrastructure.
Hous­ing

Central and in green surroundings. Lively and cosy. Contemporary and affordable. This is what future living in Stuttgart Rosenstein will look like.

Sus­tain­abil­i­ty

Stuttgart shall become a climate-neutral city by 2050 with Stuttgart Rosenstein being an important component in achieving this. But only a finely tuned interplay of many components enables a sustainable urban development.
Die geplante Maker City auf dem Wagenhallen-Quartier C1 ist ein offizielles Projekt der Internationalen Bauausstellung 2027 StadtRegion Stuttgart. Darüber hinaus ist das Gesamtprojekt Stuttgart Rosenstein ein Vorhaben im IBA'27-Netz.

Die Arbeitsgemeinschaft asp Architekten GmbH und Koeber Landschaftsarchitektur GmbH gingen 2019 aus dem internationalen offenen städtebaulichen Wettbewerb Rosenstein als Sieger hervor. In Partnerschaft mit den beiden Stuttgarter Büros entwickelt die Stadt den städtbaulichen Rahmenplan auf Grundlage des Wettbewerbsergebnisses.

Zur Website von asp Architekten

Das Besucherzentrum ITS Infoturm Stuttgart, das vom Verein Bahnprojekt Stuttgart–Ulm e.V. betrieben wird, widmet Stuttgart Rosenstein einen eigenen Abschnitt in der Ausstellung zum Bahnprojekt Stuttgart–Ulm.