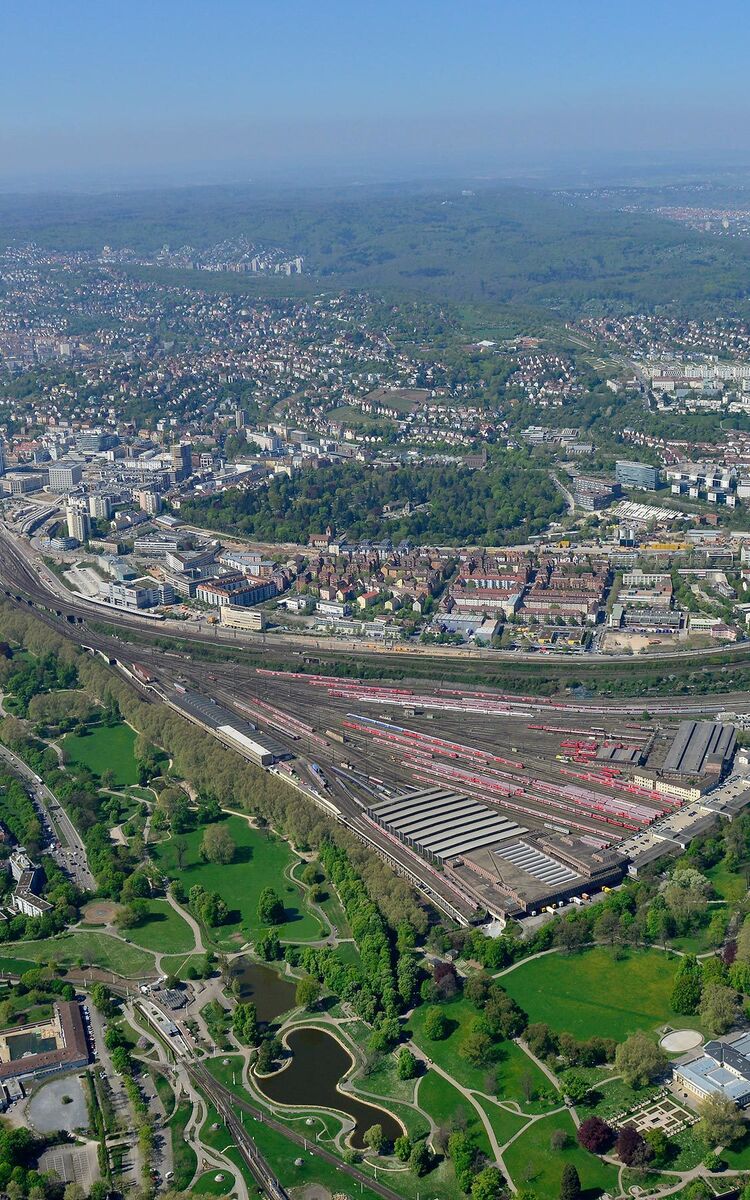 The new Stuttgart Rosenstein
Topics
Liv­ing

One factor is crucial for Stuttgart Rosenstein to become a lively, diverse district with a strong sense of togetherness among its residents: the concept of a mixed city.

Work­ing

In Stuttgart Rosenstein, the working and living environment should be combined sensibly and efficiently. The model of the "productive city" shows how this can be achieved.

Mobil­i­ty

Stuttgart Rosenstein should offer its residents a high quality of life and suitable mobility options at the same time. This requires a finely tuned mobility mix of different means of transport, sharing concepts and suitable urban infrastructure.
Hous­ing

Central and in green surroundings. Lively and cosy. Contemporary and affordable. This is what future living in Stuttgart Rosenstein will look like.

Sus­tain­abil­i­ty

Stuttgart shall become a climate-neutral city by 2050 with Stuttgart Rosenstein being an important component in achieving this. But only a finely tuned interplay of many components enables a sustainable urban development.