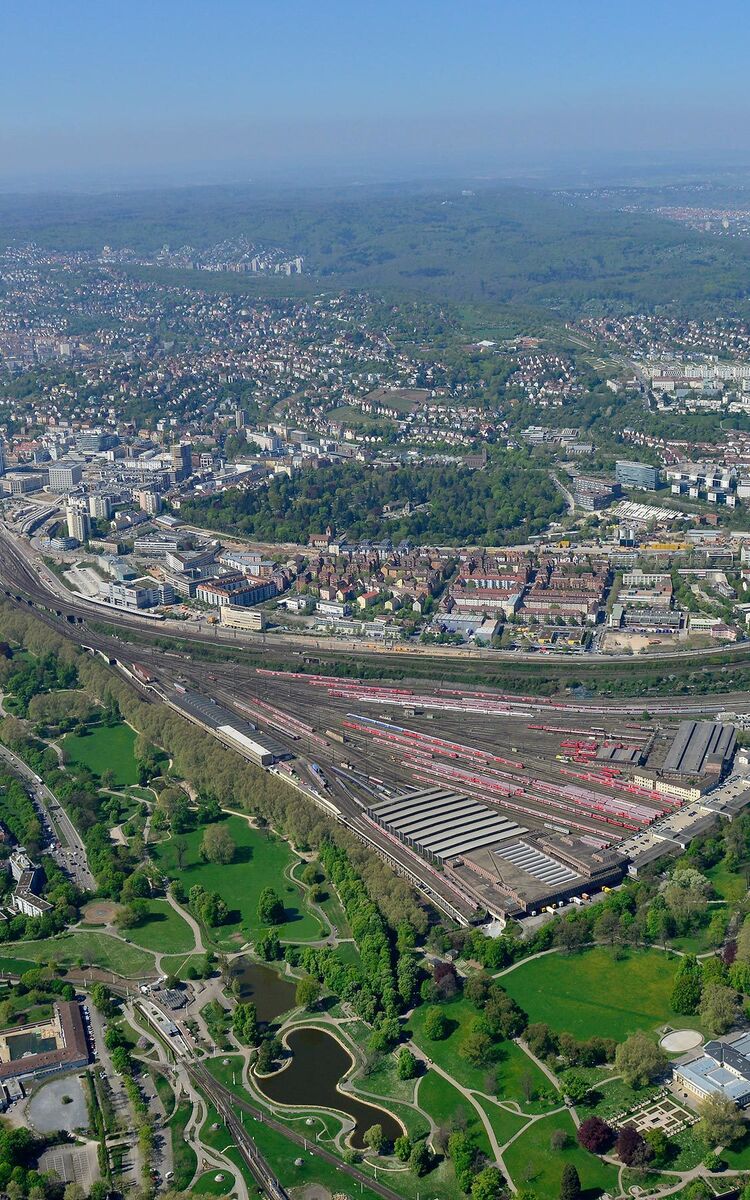 The new Stuttgart Rosenstein
The planned sub-areas
Europa- quarti­er

The Europaquartier on sub-area A is the most centrally located sub-area in Stuttgart Rosenstein. It borders directly on the future Stuttgart railway station and includes the area with the special unit A3.

Mak­er City

The Maker City is to be built on the C1 site. It is regarded as an urban laboratory for the productive city. The planned creative quarter will serve as a testing ground and beacon project for the further development of the entire district.
Rosen­stein- quartier

The Rosensteinquartier on sub-area B is to become a dense quarter. Green roofs, inner courtyards and façades are to ensure a high proportion of green spaces.

Gleis- bogen­park

The Gleisbogenpark runs like a green ribbon through the entire district and connects it with the surrounding neighborhoods. In its center, several offers coul ensure that a meeting point is created here in Stuttgart.
The planned Maker City on the Wagenhallen-Quartier C1 is an official project of the International Building Exhibition 2027 StadtRegion Stuttgart. In addition, the overall Stuttgart Rosenstein project is a project in the IBA'27 network.

The consortium asp Architekten GmbH and Koeber Landschaftsarchitektur GmbH emerged as the winners of the international urban planning competition Rosenstein in 2019. In partnership with the two Stuttgart-based firms, the city is developing the urban development framework plan based on the competition results.

Visit the asp Architekten website

The ITS Infoturm Stuttgart visitor center, which is run by the Stuttgart-Ulm railroad project association, dedicates a separate section to Stuttgart Rosenstein in the exhibition on the Stuttgart-Ulm railroad project.