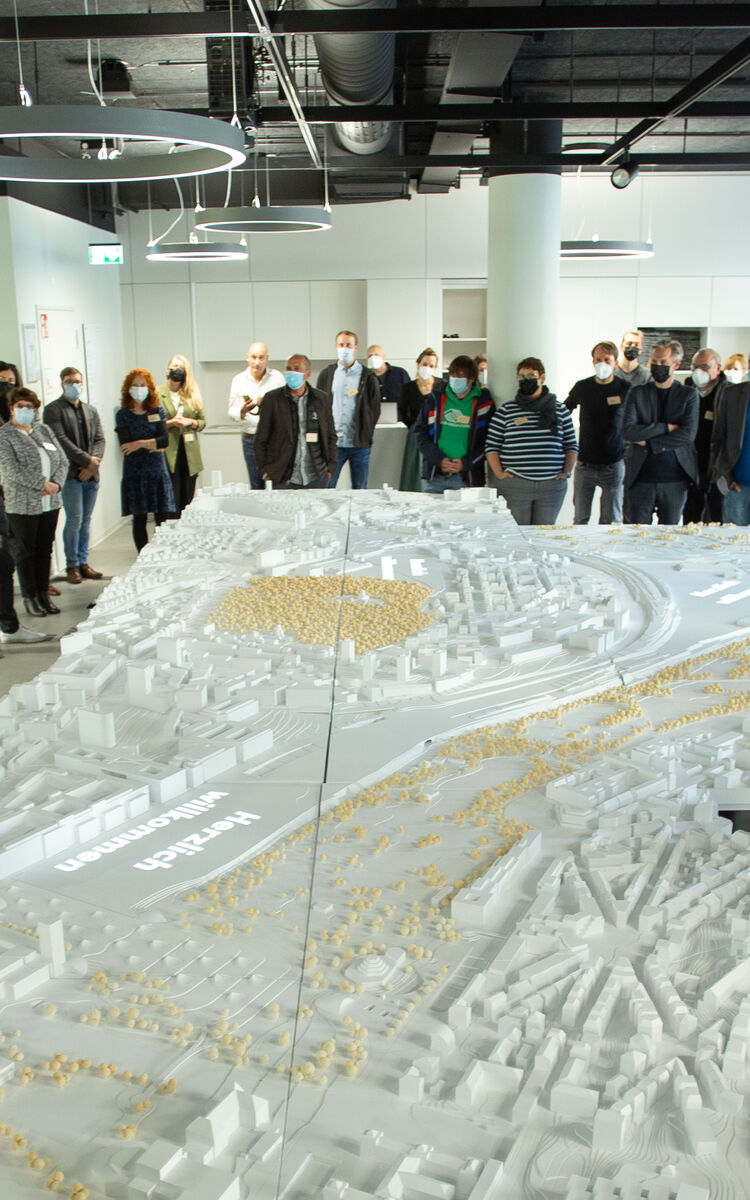 Opening of a new exhibition: Werkschau Rosenstein
Werkschau Rosenstein
Close to the Stuttgart Town Hall, an exhibition will be established in summer 2021 giving insights into the urban development project.
As a permanent contact point, a multifunctional exhibition and event venue will serve as an information centre for visitors, where they can learn about the past and current planning for the Rosenstein development area and get involved in discussions about it. It's a place where people who care about what is going to happen in the future district can get together.
The focus is on a large model of the city in the centre of some 150 square metres. Around the model and an interactively designed exhibition, the visitors can explore various topics. Apart from exhibitions, the room is also used for events of the city planning or other municipal offices. This way, Stuttgart Rosenstein will have its own space in a central location for exchange, workshops and creativity.
Very close to the project and the people: the Rosenstein department of the Urban Planning and Housing Unit – consisting of urban planners, architects, technicians and the administration - will be dealing with the development of Stuttgart Rosenstein directly next door in "Werkraum Rosenstein".