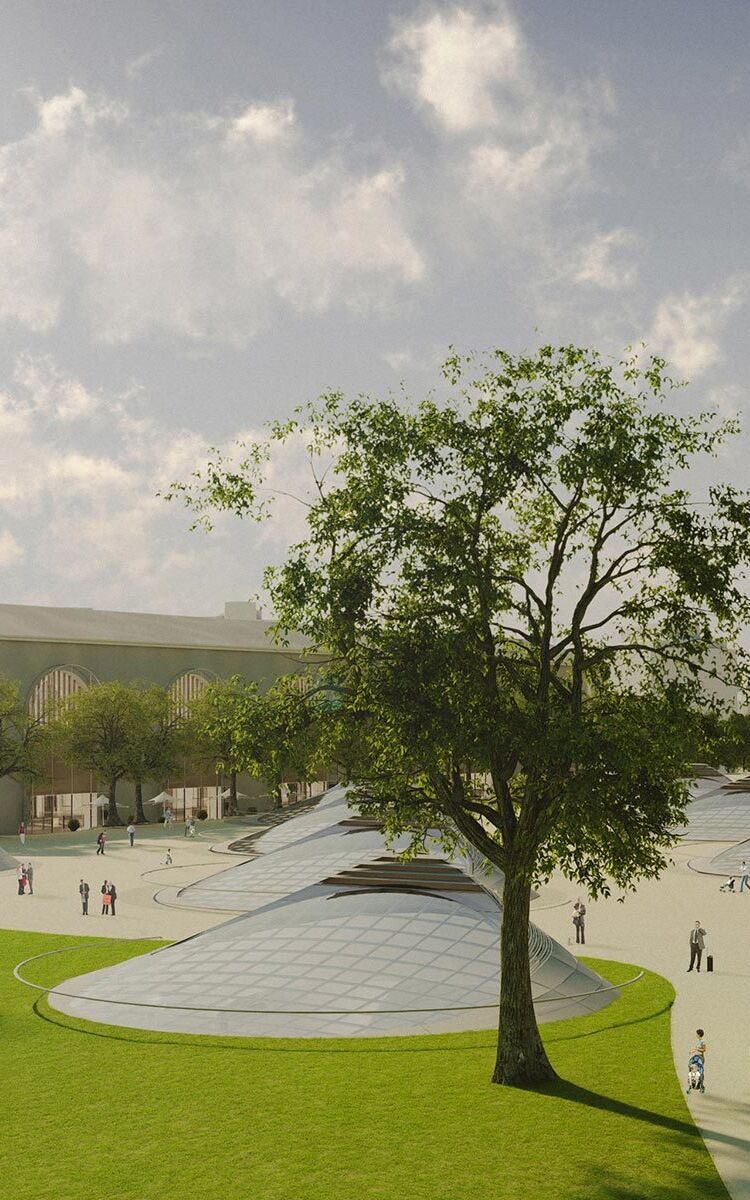 Start-up of the new central station
Start-up of the new central station
Once the work has been completed on the future central station in Stuttgart, the above-ground tracks removed and operations start, the development of the new district can begin. The station is part of the railway project Stuttgart–Ulm, the largest expansion concept for public rail transport in Baden-Wuerttemberg since the 19th century. It is one of the most comprehensive railway projects in Europe. In addition to the future central station, the project includes connections between the airport and Messe and inter-city and regional rail transport with its own station, the underground station Mittnachtstrasse at the change point to Stuttgart Rosenstein, the new railway yard in Untertürkheim, as well as the new railway section Wendlingen–Ulm.
In 1997, the architect company ingenhoven won the international architecture competition for the construction of the future central station. The winning design provides for a light-flooded, underground through station with the tracks running at a depth of about eleven metres. The existing, listed station building with its large hall and tower, the Bonatzbau, will be retained as an extensively modernised reception building. For more detailed information on the project, please refer to this link.
The central information platform is the website on the railway project Stuttgart-Ulm.
Information on Bonatzbau can be found (in German) at: www.der-neue.de