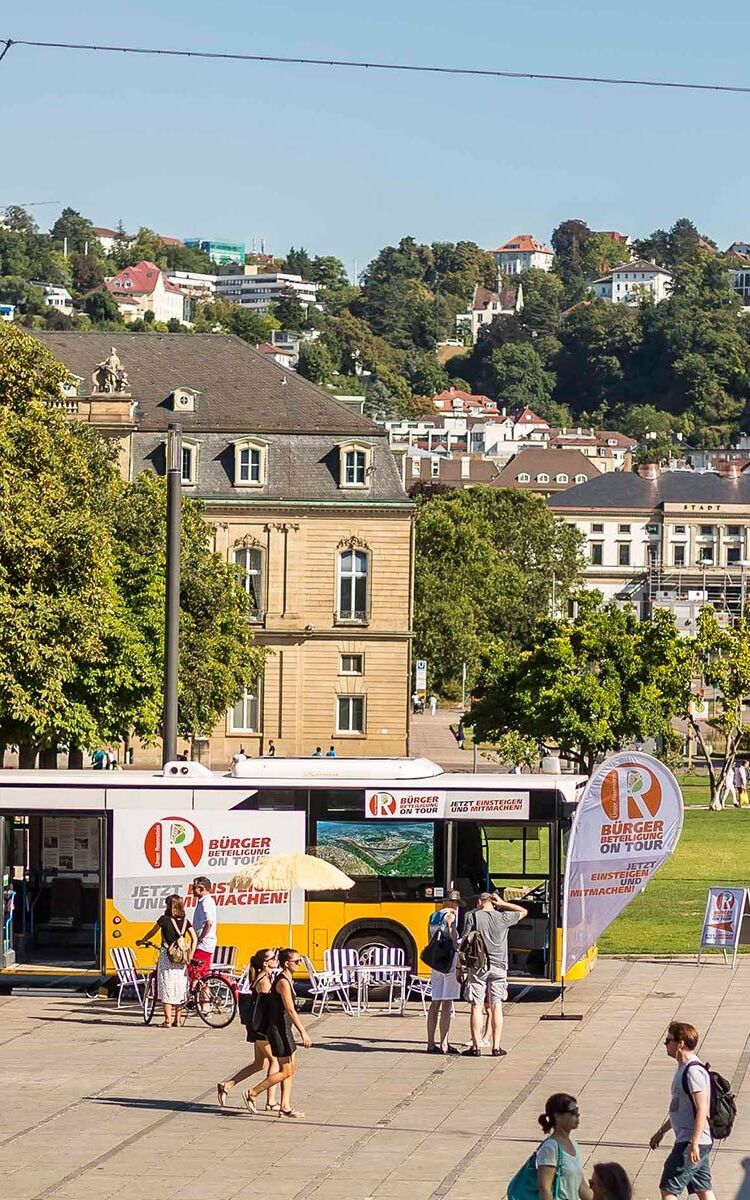 Public Involvement 2016
The Rosenstein Memorandum
In 2016, citizens were able to express their wishes and ideas for the new district in a large-scale informal citizen participation on Stuttgart Rosenstein. This participation ran from March to November 2016 and offered many different opportunities to get involved:
Three central, public events where various groups of participants could enter into an intensive exchange, to discuss ideas on various aspects of living together in Stuttgart.
"Citizen participation on tour", where an information bus visited popular and busy places in Stuttgart throughout the summer of 2016 and staff members provided information about the project.
The "Forum Rosenstein", a podium, where experts discussed the future of the quarter.
Various interest groups were formed in "open formats" and a total of 35 events were available to all interested parties: workshops, tours of the area, excursions to other cities, lectures and many more activities.
At the end of the process, the Rosenstein Memorandum was in place. It summarises all important, guidelines on Stuttgart Rosenstein, which had been mutually developed. The Memorandum was the basis for further planning, participation and decision-making processes. In March 2017, it was adopted by the municipal council of the City of Stuttgart as the basis for further action.
Die Ergebnisse zum Download