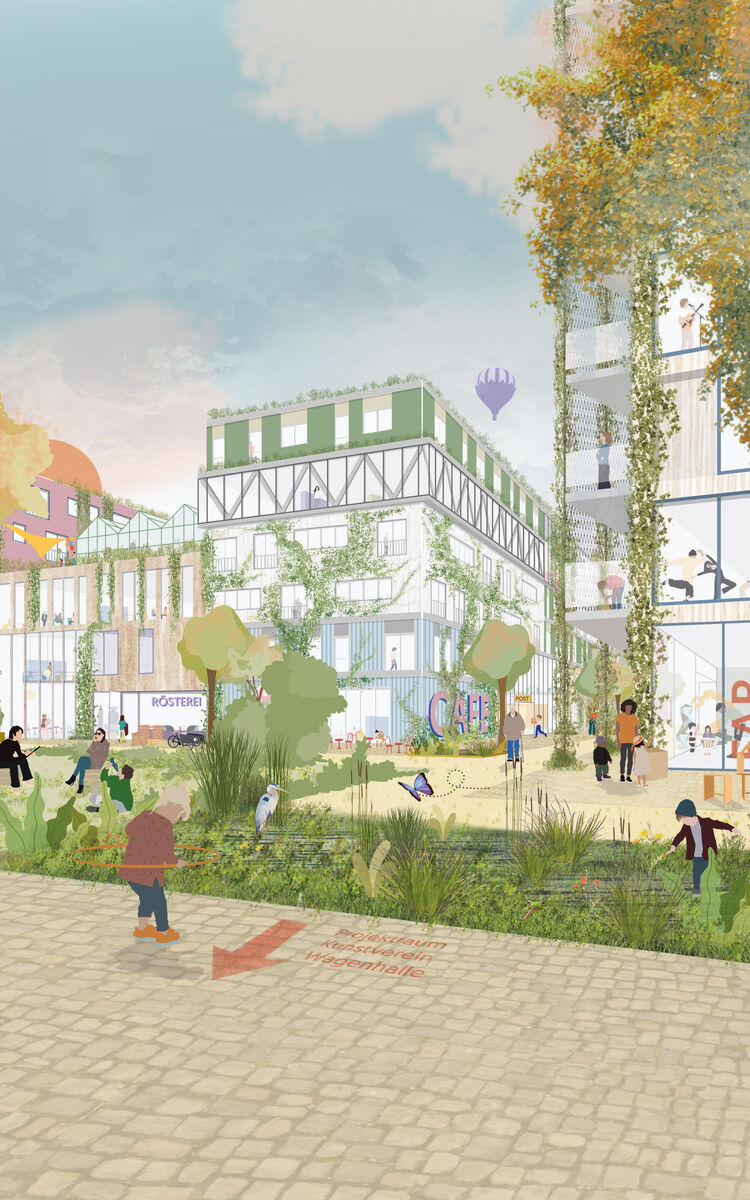 Uses
Stuttgart Rosenstein is to be home to what we call mixed-use districts, which means many different lines of use are close together. It also means a strong social mix. Stuttgart Rosenstein is to create equivalent living conditions for all, regardless of age, gender and origin.
Functional mixture
The individual districts are divided into manageable neighbourhoods. All buildings allow for small-scale parcelling and horizontal mixing. Farewell to the functionally separated city of the post-war era and welcome to the productive city of the future. Classical shops and business from city-friendly trades (creative industry and "urban manufacturing" such as carpenters, bicycle repair shops, coffee roasters, …) or cultural and social institutions are located on the ground floor with residential accommodation on the upper floors. In addition, open-use rooms are to be created to adapt to changing requirements and enable different life models. So, in one neighbourhood and in the same building, apartments, commercial space and, for instance a day-care centre can exist next to one another or above one another. The traditional separation between residential and working areas is disbanded. The cultural and social facilities are evenly spread throughout the area and are easily accessible for everyone.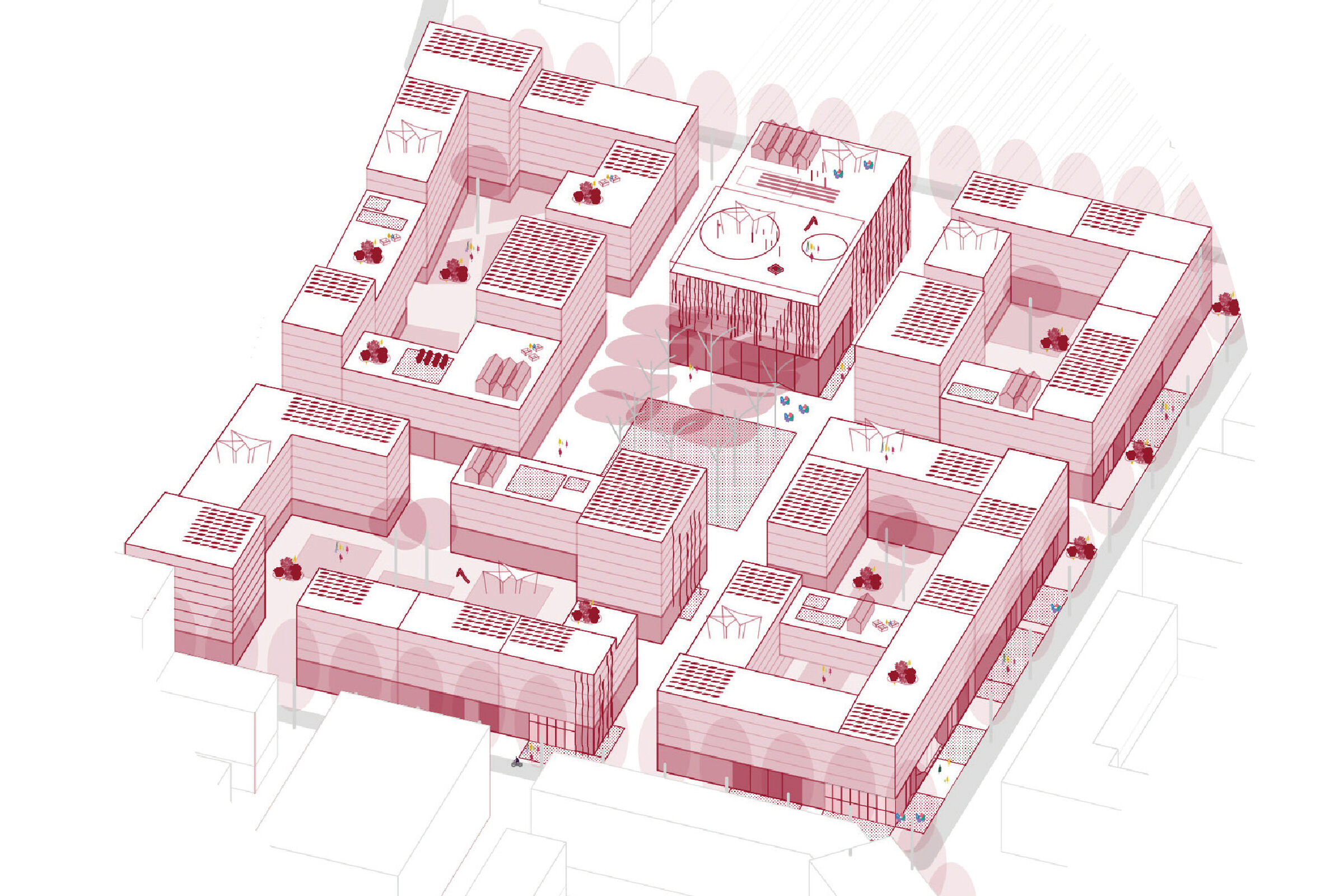 A variety of uses will settle in the buildings. Thus, life will take place equally inside and in the public space.
Social mixture
Stuttgart Rosenstein is to be a lively district with a strong sense of togetherness. All aspects of every­day life take place in the quarter: going to work, do­ing sports or gardening, attending a concert, going to a café or shopping and much more. Many places for people to get together are created: through facilities for children and young people, senior citizens and peo­ple with disabilities, as well as a wide range of schools and day-care centres. The excellent infrastructure ensures the centre of the local citizens' life is in Stuttgart Rosenstein. Coming together and social participation also characterise the public space. Shared areas – from the plazas to green courtyards and rooftops to Gleisbogenpark – become popular meeting places where people can get together, exchange ideas and stay in contact with one another. Stuttgart Rosenstein will be a district for everyone.