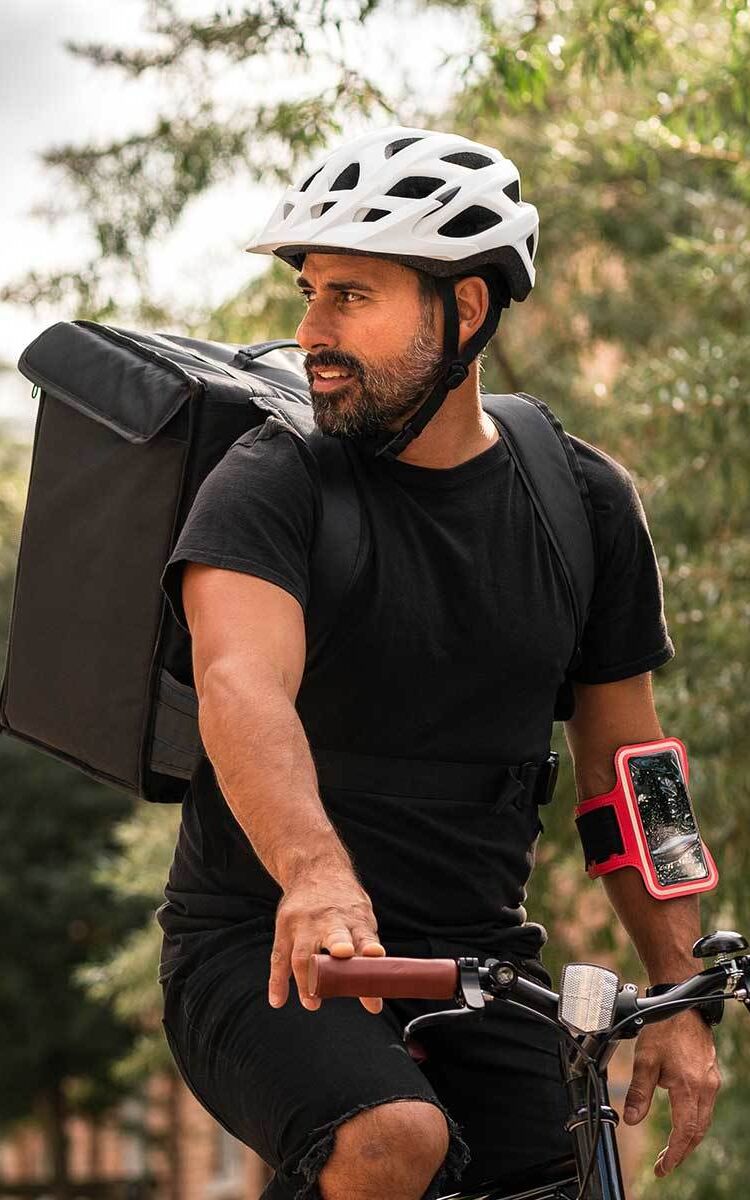 Mobility
Stuttgart Rosenstein should offer its residents a high quality of life and suitable mobility options at the same time. This requires a finely tuned mobility mix of different means of transport, sharing concepts and suitable urban infrastructure.
Mobility mix
To achieve this, mobility offers, logistics and daily needs are to be pooled in so-called quarter hubs. Within the individual quarters, non-motorised mobility and micro-mobility play a decisive role – very much in the spirit of a city of short distances.
Well connected
A dense network of cycle connection and intersection-free sections makes a bicycle a fast and comfortable means of transport. A good connection to public transport also creates a network between Stuttgart Rosenstein and the surrounding districts, for instance, a new suburban railway station is planned at Mittnachtstraße.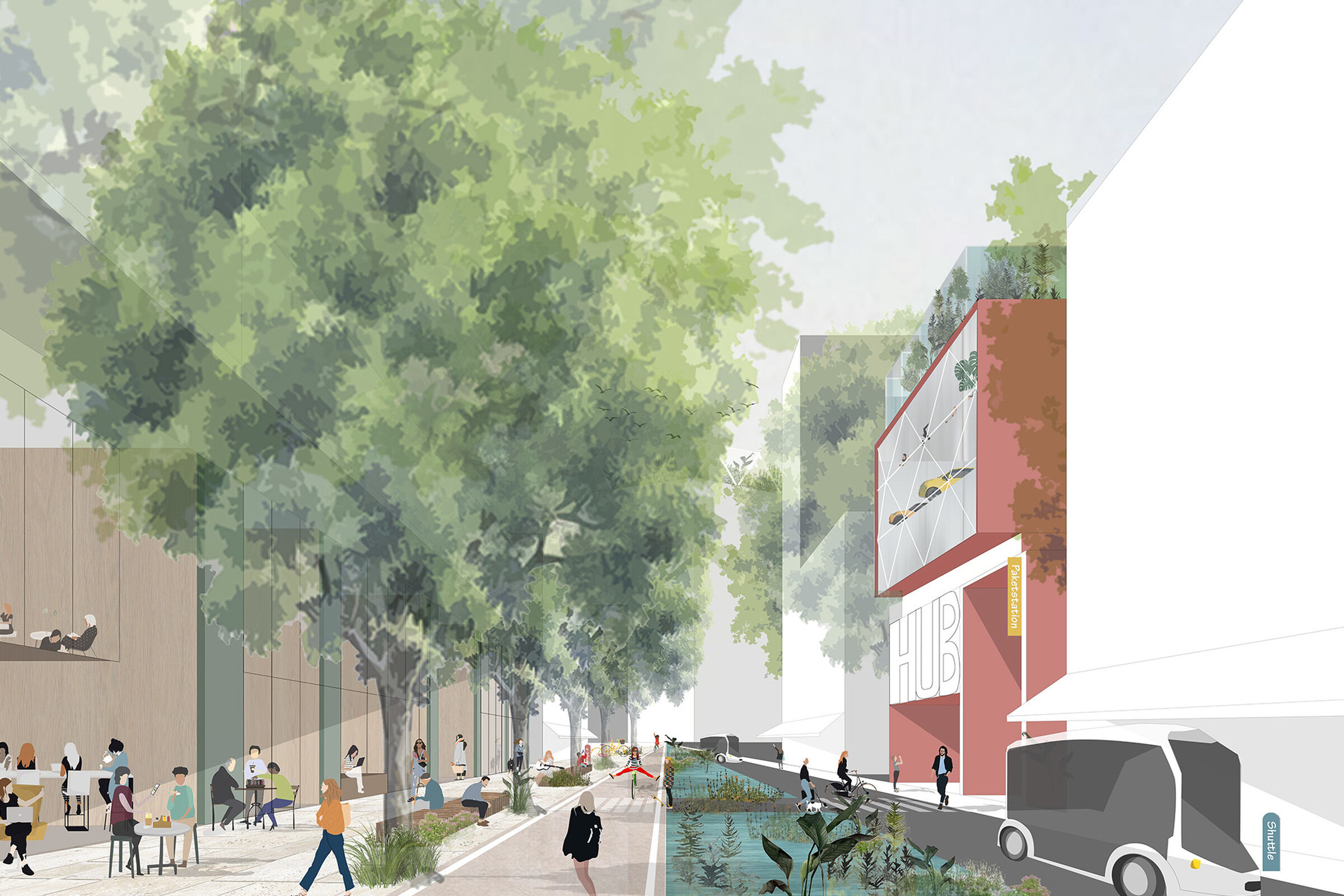 So-called quarter hubs should become the central points in the residential areas. Here, the offers for new forms of mobility shall also be pooled. Visualisation: asp Architekten/Koeber Landschaftsarchitektur
You might also be interested in