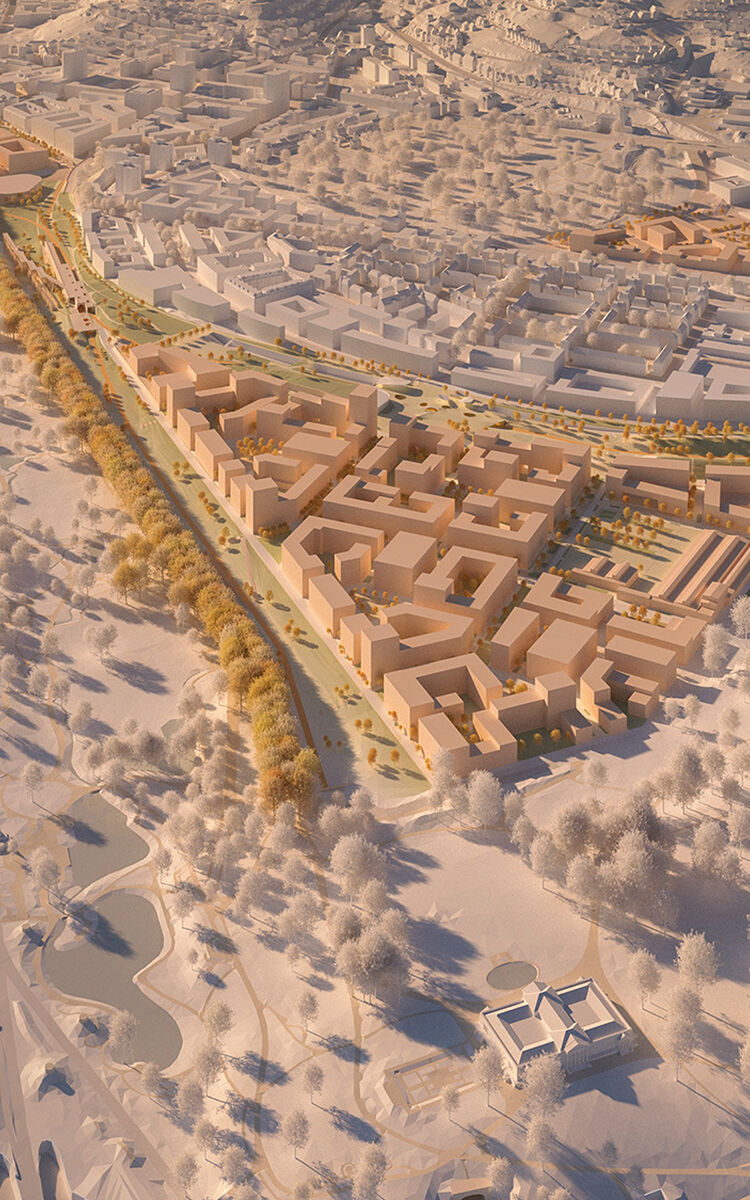 The guiding principle
Urban and diverse, social and dynamic, networked and climate-adapted – that is how Stuttgart Rosenstein should feel!
The concept of a diverse, mixed city is what characterises Stuttgart Rosenstein. Living, working, learning and culture just merge and are no longer considered as separate entities. What was thought as opposites is seen as a whole and leads to a far-reaching mix of uses at all (neighbourhood) levels. This includes a well thought-out use of land and the choice of the right, sustainable building materials, a future-oriented mobility mixture including infrastructure and consistent greening of the district, not only on façades and roofs.
This creates a place to live that links people's needs, shortens distances and creates a new form of identification, making Stuttgart Rosenstein a district for entirely new opportunities for private, communal and commercial life.
1) Shape Stuttgart Rosenstein and create an identity for the neighbourhood.

2) Generate a vibrant quarter using a colourful and an approachable mix of uses.

3) Design green and open spaces as a whole in a diverse and multi-coded way.

1) Create a balanced mixture for social coherence and a lively diversity in Stuttgart Rosenstein.

2) Make the change with new alliances that are approachable, oriented towards the common good and based on actual requirements.

3) Create equal living conditions for all.

1) Develop a climate-resilient and green neighbourhood – for people and nature.

2) From separated road spaces to commonly used public spaces – where 'people' are at the centre.

3) Reduce use of resources by recycling economy.