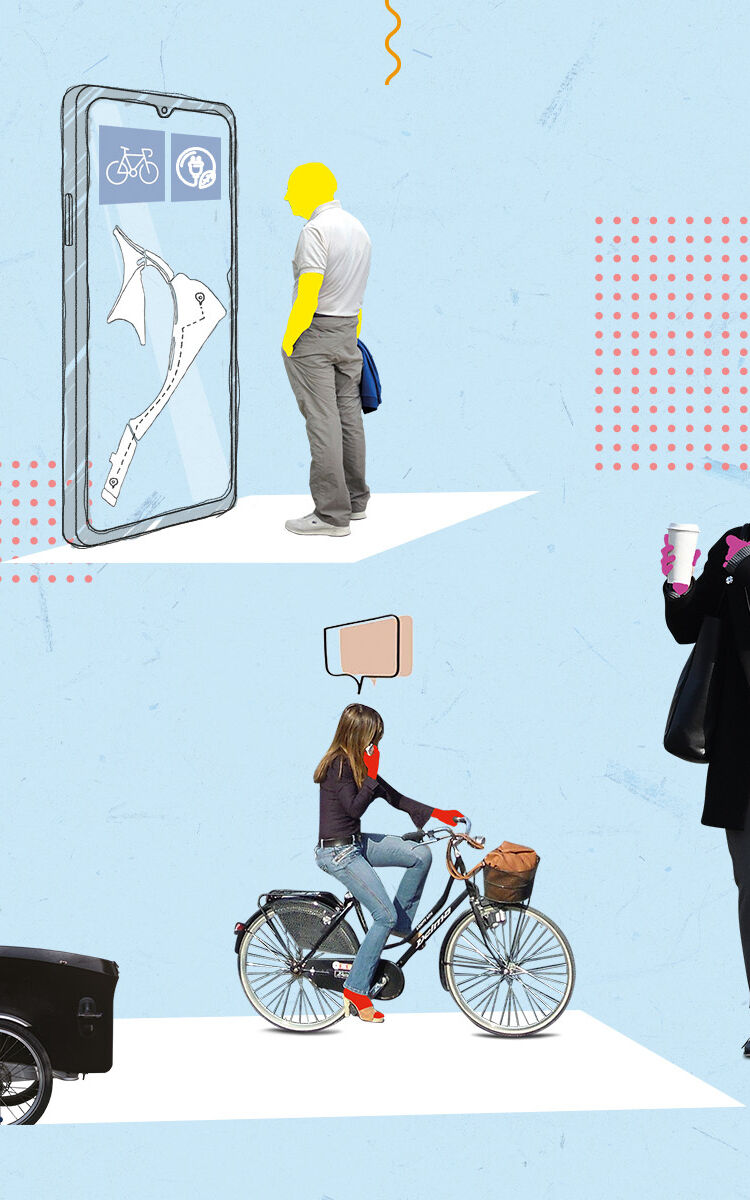 Mobility
Stuttgart Rosenstein should offer its residents a high quality of life and suitable mobility options at the same time. This requires a finely tuned mobility mix of different means of transport, sharing concepts and suitable urban infrastructure.
Mobility mix
To achieve this, mobility offers, logistics and daily needs are to be pooled in so-called quarter hubs. Within the individual quarters, non-motorised mobility and micro-mobility play a decisive role – very much in the spirit of a city of short distances.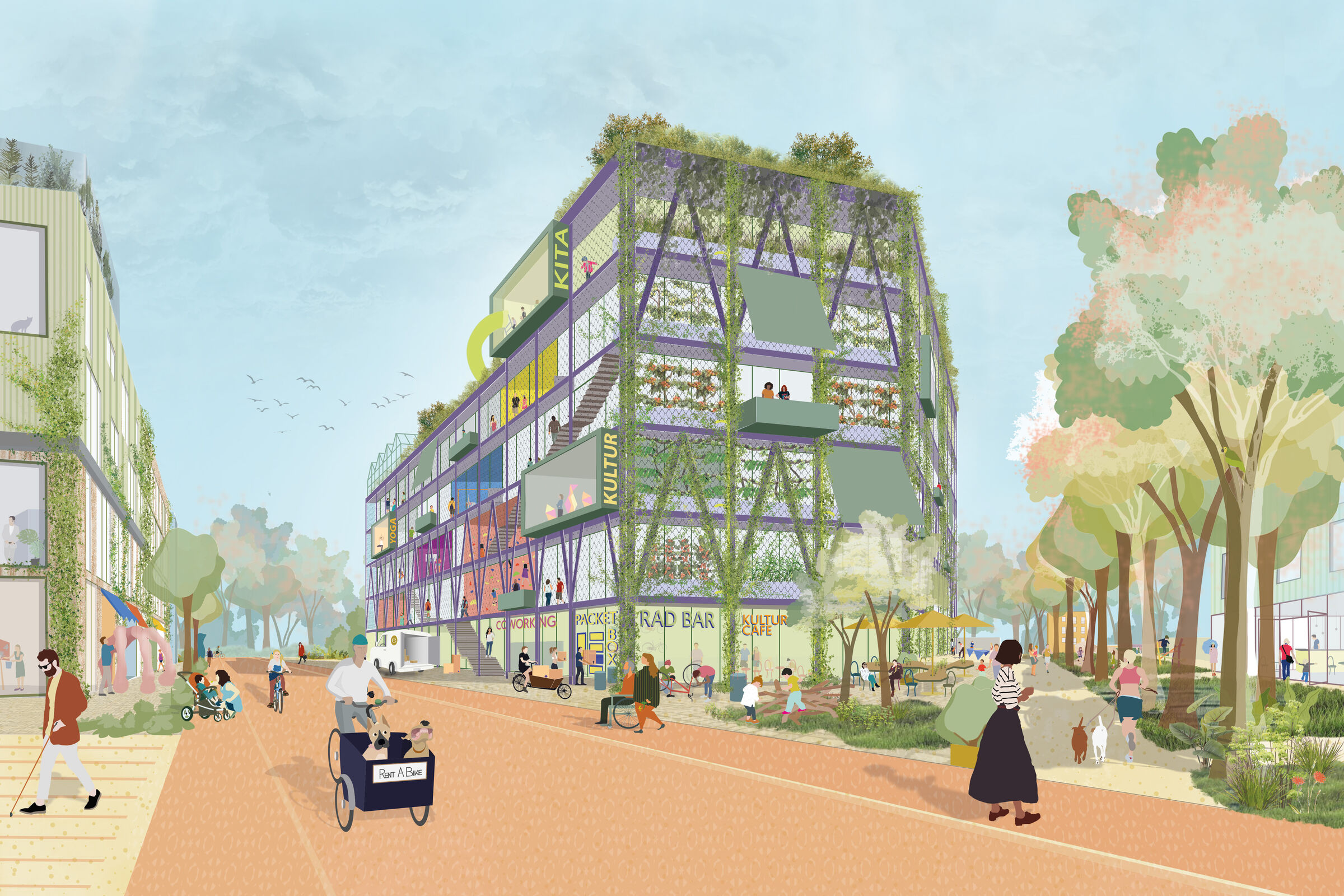 Sogenannte Quartiers‐Hubs sollen die zentralen Punkte in den Wohnvierteln werden. Hier sollen auch die Angebote für neue Mobilitätsformen gebündelt werden.
Well connected
A dense network of cycle connection and intersection-free sections makes a bicycle a fast and comfortable means of transport. A good connection to public transport also creates a network between Stuttgart Rosenstein and the surrounding districts, for instance, a new suburban railway station is planned at Mittnachtstraße.
In die Stadt ohne mein Auto?
Stuttgart Rosenstein wird als autoarmes Quartier geplant. Durch den Wegfall von Parkplätzen bietet der öffentliche Raum wieder mehr Platz für Aktivitäten aller Art. Dennoch soll die private Nutzung eines Autos weiterhin möglich sein. Der Stellplatzschlüssel soll bei maximal 0,3 liegen: drei Parkplätze pro zehn Wohneinheiten, im Teilgebiet A2 bei 0,2 und in zentralen Parkbauten bei 0,1.
You might also be interested in