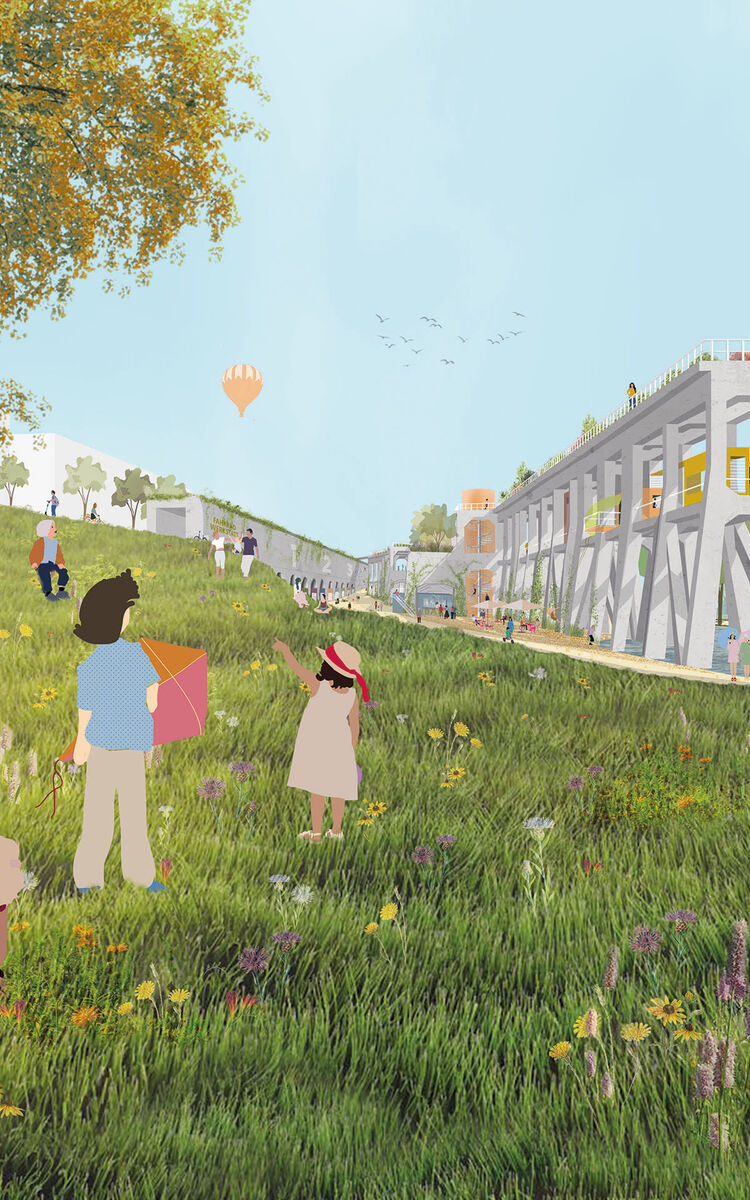 Living
The concept of a mixed city means that living, working, learning and culture are closely connected. The separation between residential areas, commercial areas and production sites is being softened, as is the separation between residential and commercial buildings.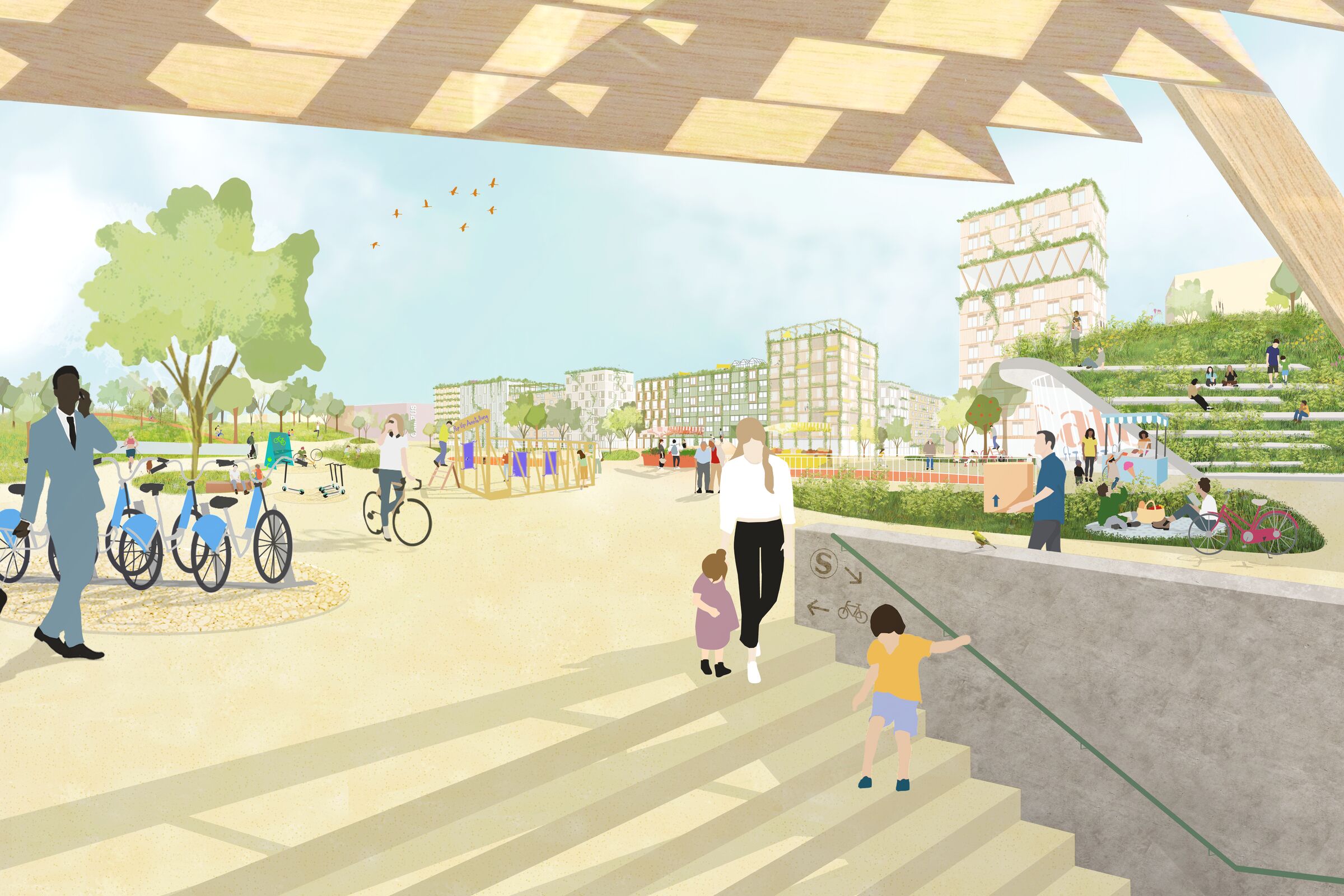 Old railway buildings shall be preserved in Stuttgart Rosenstein and used innovatively.
The city of short distances
A multitude of opportunities for communal use of the urban space will be created without having to travel long distances. The urban development in Stuttgart Rosenstein pursues the concept of a city of short distances.
Weil in Stuttgart Rosenstein viele Menschen leben werden, werden zahlreiche Spiel-, Sport und Bewegungsmöglichkeiten für alle Generationen benötigt, auch in Innenhöfen und auf Dachflächen. Durch die Entwicklung zur nahezu autofreien Stadt, werden auch die Straßen zum Bewegungsraum für Kinder und Jugendliche. Sportanlagen können sowohl für den Freizeitsport und für Vereine als auch für den Schulsport genutzt werden. Durch die vielschichtige Nutzung wird der Kontakt zwischen den Menschen im Quartier gefördert.
In Stuttgart Rosenstein sind viele Grünflächen mit unterschiedlichen Nutzungen geplant.
Artenschutz und Biodiversität
In Stuttgart Rosenstein ist ein hoher Anteil an Flächen für Natur- und Artenschutz vorgesehen. Davon profitieren nicht nur die künftigen Bewohnerinnen und Bewohner – auch die Luftqualität verbessert sich und der Stadtteil wird insgesamt widerstandsfähiger gegenüber sommerlicher Überhitzung oder anderen Wetterereignissen.